Regular price
Sale price
$62.00 USD
Unit price
per
Sale
Sold out
Contents:
50cl/20cl
Alcohol content:
15.5% vol
Ingredients:
Organic Brasil coffee from Stoll, vodka, coffee liqueur, sugar
Description:
We work very true to the classic espresso martini with traditional ingredients. Our twist is the choice of ingredients. The Brazilian coffee brings the typical nutty-chocolate notes, which are complemented by our rye vodka. Let yourself be surprised by our balanced creation!
And just to clarify: The Espresso Martini has nothing to do with a classic Dry Martini. Neither gin nor vermouth are used in this cocktail. The name comes from the martini glass in which it is usually served.
Tasting notes:
Balanced alcohol notes with a strong presence of coffee and reserved sweetness.
Serving suggestion:
Pour the espresso martini over a few ice cubes in a tumbler and stir, or ice cold directly into a martini glass or cocktail bowl and enjoy straight away!
Share
Still questions? Contact us...

Do you have a question or would you like personal advice? You can also request us for your event, party, a cocktail workshop, consultations and anything else. Call us or write to us, we look forward to getting to know you.
FAQ
View full details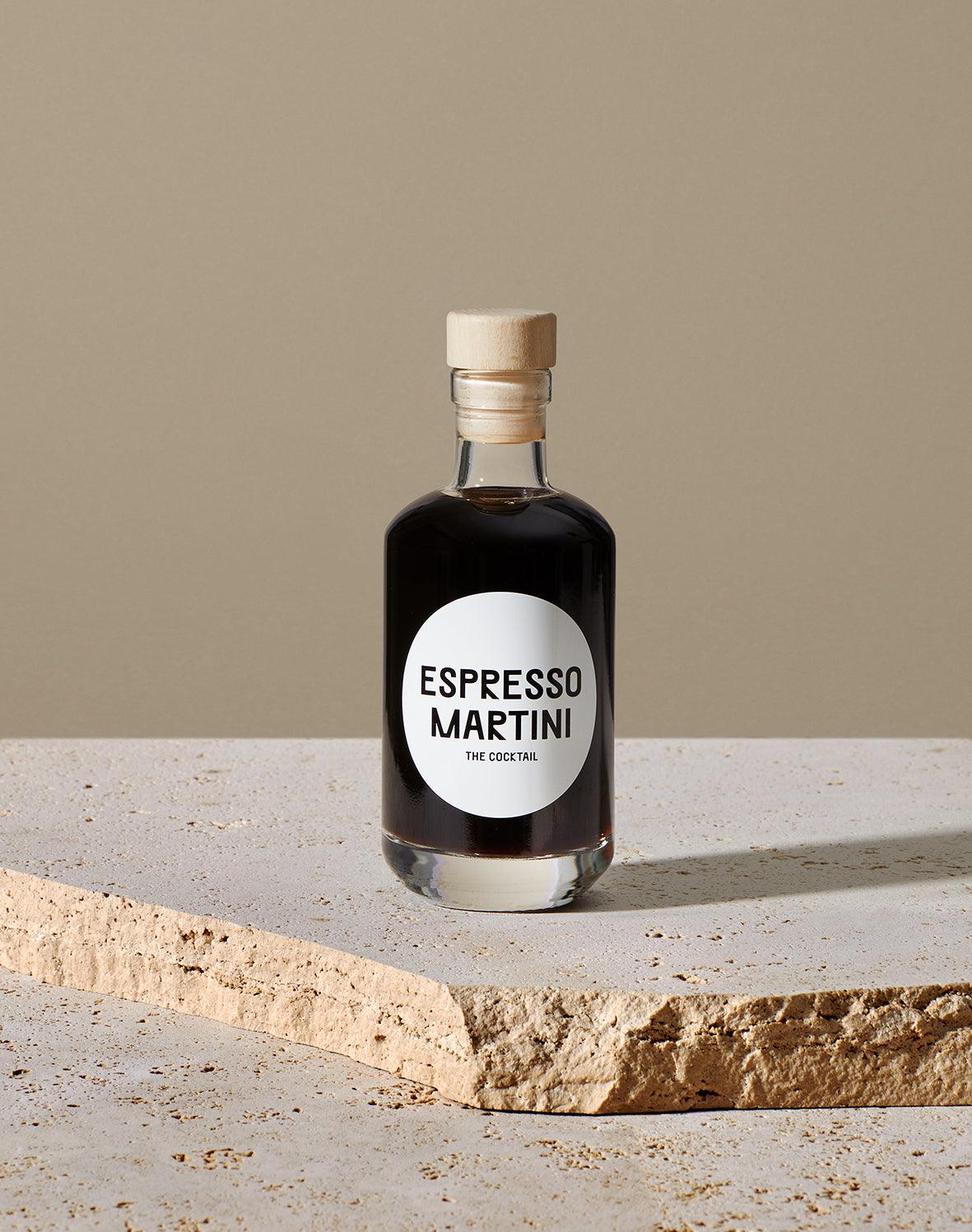 FAQ
Although alcohol has no expiry date, we still recommend enjoying our cocktails up to 2 years after the production date. Since some of our ingredients are volatile or can oxidize, the cocktails should be drunk up to 6 months after opening.


We only work with very high quality ingredients. Many come from Swiss distilleries that we know and appreciate. If you would like more information about individual products, you can contact us at any time.


All you need to prepare our cocktails is a glass and some ice. All of our recipes are filled undiluted. The bottles should therefore be stored at room temperature even when opened. If the cocktails are then poured over ice, you can add a little water. You can find decoration suggestions for the respective product.


We offer our cocktails in 50cl bottles. We recommend serving around 7-8 cocktails from this. Some of our cocktails are also available in 20cl bottles, which makes 2-3 servings.


From an order value of 100.00 we deliver free of charge throughout Switzerland and Liechtenstein. As a rule, we send orders received by 11 a.m. on the same day via Post-Economy. If delivery times are longer, we will inform you by email or telephone.